Promote Your Life Coaching Practice With Us!
Looking for a great opportunity to promote your life coaching practice? Evolutionary Pathways wants to use your life-coach skills to help its visitors. A unique opportunity is being offered now and is outlined below...
Why is Evolutionary Pathways
Looking for Coaches?
---
Evolutionary Pathways aims to offer the best-possible life coaching solutions to its visitors. By making available a wide-range of life coaching professionals for potential clients to work with the diverse needs of visitors can best be met.
The best and most effective life coaching relationships are established and realized through the strong rapport that develops between client and coach. The best life coaching happens when client and coach are a great fit.
In a bid to help potential clients find the best possible coach-match for them, an area of this self-help website is now opening up for coaches to offer their services and promote their life coaching practice with us. This is what Evolutionary Pathway's life coach directory is about.
Here is why this offer constitutes a unique opportunity for coaches to promote their life coaching practice in powerful ways...
Join In Our Growth...
---
Since mid-August 2010 the number of daily visitors arriving to this self-help website has been growing exponentially. Climbing from an average of 10 unique daily visitors in August 2010, to 22 unique daily visitors in November 2010, and climbing significantly ever since.
In November 2011 the website attracted an average of 440 unique daily visitors, representing an increase of 2,000% compared with the same month last year. Visitors to the site this year (2012) have peaked at 608 unique daily visitors in February (January through March are traditionally the highest months of the year for visitors to the site).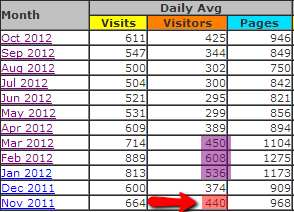 Things continue to look great with 2013 at our doorstep. January through March of 2013 are projected to bring the website to new visitor record highs - yet again.
Evolutionary Pathways is inviting you, professional and enthusiastic coaches, to join in our growth. Increasing numbers of visitors to this site means an increasing need for professional coaches to offer their unique talents and services. We need you!
By registering with our life coach directory, and promoting your life coaching practice with us, you become part of a dynamic and unique platform - helping both others, and your business, grow.
What Else Makes This
Opportunity Unique...
---
Exposure to thousands of monthly visitors who are searching for topics related to personal growth, self-improvement and motivation, is powerful. Yet, Evolutionary Pathways goes further to actively help you promote your life coaching practice and to increase your exposure to site visitors.
Here are some of the marketing benefits you will enjoy as a member of Evolutionary Pathways coaches directory...


As a member of the life-coach directory your coaching practice will be entitled to rotating exposure on Evolutionary Pathways' homepage (via your directory profile). This will significantly increase the exposure of your coaching practice to site visitors.

Every week a new coach from the directory will be featured on the homepage, with a link in the right-hand column pointing to their directory profile. This kind of advertising is easily worth the price of membership, in and of itself. Naturally, the fewer the number of coaches registered in the directory the more rotations on our homepage your coaching business will get over your membership period.


As a member of Evolutionary Pathways' coaching directory you will be given the opportunity to reach out and connect with potential clients by getting your own articles published on the site. Visit article marketing for coaches for more on how this works for members of our coaches directory.


Evolutionary Pathways will use its Facebook business page, twitter account and newsletter to promote the life coaching directory to its visitors and fans.


Life coaches on the directory are the first to be contacted with client referrals. Referrals are made, as needed, at Eli's sole discretion and are by no means guaranteed. A 15% referral fee will be charged for successful referrals.
As you can see, what is on offer here is more than just having your name and picture added to a passive list of coaches for hire. Instead, you become a member of a dynamic marketing platform with a keen eye trained on helping both clients and coaches to succeed.
When Opportunity Comes Knocking...
---
Here is how this opportunity works...
Acceptance into the directory is at Evolutionary Pathways' sole discretion.
Applicants that don't currently meet requirements may be placed on a waiting list and invited to join as their qualifications and experience are updated.
Coach's profiles will be displayed on the main page of the directory on a first come, first serve basis (the first coach to successfully register will be placed first and so on down the page).
The main page of the directory will be reserved for general life coaches (ie. coaches without a particular or specific coaching niche). As coaches from various coaching niches apply they may be represented on separate pages that will link from the main directory page. A minimum of five coaches with a particular life coaching specialty will be required before opening a separate, niche directory page.


Here is a 'sneak peek' of the life coach directory where your coach profile will appear.
How to Apply!
---
Applying to promote your life coaching practice with Evolutionary Pathways is easy! Simply fill out the form below and you will be notified within 48 hours if your application has been successful. You will then be directed to make payment and provide us with information about you and your coaching practice as you would like it to appear in the directory.


---

List of Coaching Niches and Specialties
---
Browse the life and business coaching niches below to help identify the coaching specialty that best describes the services you offer. Use the most appropriate description in the appropriate entry box on the application form above. If you don't have a coaching specialty or niche, simply enter 'life coaching' as your niche.


Transitions life coaching


Empowerment life coaching


Executive life coaching


Life and business coaching


Career life coaching


Life and executive coaching


Professional life business coaching


Adult life and career coaching


Hypnotherapy life coaching


Spiritual weight loss coaching


Weight loss coach


Life purpose coach


Sports life coach


Personal spiritual life coach (spiritual life coaching)


Holistic life coach


Life coach business (coaching life coaches as business owners)


Intuitive life coach


Life coach for kids


Life planning coach


Life coach for stress management


Life coach for personal development


Counselling life coach


NLP life coach
How Much Does it Cost?
---
Considering what you get, membership in Evolutionary Pathways coaching directory is very affordable. It is our intention that many coaches like yourself be able to take advantage of this opportunity and not have to say, 'I wish I could afford that!'
That is why we have decided to price memberships as follows...
Three month membership: $50


Six month membership: $75

Choosing the 3 month membership will cost you the equivalent of 4 mocha lattes a month, while choosing the 6 month option slashes your costs to that of approximately 3 beverages a month. I am sure you will agree that this is a reasonable expense to help promote your life coaching practice. One coaching client, or referral, may easily cover the costs of your entire membership.
All else being equal, I would highly recommend the six month option which will allow you to take advantage of the traditionally strongest months of the year for visitors to the site (January - March). This is also prime-time for coaching clients since many people want to make sure they get the year off to a strong start.
* Payment for the directory can be made at the bottom of this page after submitting an application and having it successfully approved.
Haven't Sent in Your Application Yet?!
---
What are you waiting for?! The growth of this site and the growth of your coaching practice may be united. Let Evolutionary Pathways promote your life coaching practice, freeing up more of your time to focus on coaching clients towards their own unique brand of success.
Rather than hanging your hopes on a lifeless directory listing, why not join a dynamic marketing platform which is developing as a growing force within the field of personal growth and self-development? We would love to have you on board!
If you have any further questions or concerns regarding this opportunity be sure to check out our coaching directory questions and answers page. I would like to take this opportunity to wish you the very best of success in life coaching and in promoting your life coaching practice, whether you choose to contribute with us or otherwise.
All the best,
Eli
Payment - to Be Made Upon
Acceptance of Your Application...
---
After receiving an email confirmation that your application was successful, you will be directed back here to make payment. If this describes you, then you are in the right place. If you haven't filled out an application, fill out the form above and send it to us. Only successful applicants will return here to furnish payment.


Only $75 for Six Months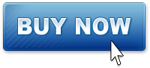 Only $50 for Three Months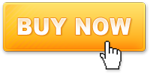 * The only option you will see when checking out is to check out with Paypal. Don't worry. Even if you don't have a Paypal account simply proceed and you will be given the option to pay by credit card or debit without a Paypal account.
---
Return to top of Promote Your Life Coaching Practice
Return to Proactive Self Improvement and Motivation Home
---
Copyright© 2012, Evolutionary Pathways®. Proactivity, Motivation and Self Improvement. All Rights Reserved.
Please review our privacy policy, legal disclaimer and affiliate disclosure