Quotations On Life For
Proactivity And Beyond

The collection of inspiring quotations on life you'll find below has taken me the better part of two decades to compile and many more hours to organize and write. The best quotes, carefully chosen and arranged, have been made available to you as a unique quotations ebook to inspire proactive change in various areas of your life.

Inspirational Thoughts
For Stepping Out-of-the-Mind
---
"Watch your thoughts, for they become words. Watch your words, for they become actions. Watch your actions, for they become habits. Watch your habits, for they become character. Watch your character, for it becomes your destiny."

Thoughts and destiny are intimately connected. How we think has a decided influence on the actions we take and the habits and character that naturally follow.
Some quotes make us think. Others are pure inspiration, sending a tingle down our spine or a shiver through the body, which carries an unmistakable message - we have connected with a truth. Connecting with hidden truths frees us to act in new or perhaps forgotten ways. Proactive changes are on their way.
What Makes This Ebook Unique...
---
If you are a lover of inspiration and daily wisdom and are looking for quotes to inspire and uplift you in the most positive ways then you have come to the right place.
However, 1,000 Quotes for Stepping Out-of-the-Mind is more than just a collection of best quotes. It has been organized and presented as a companion for life, designed to help you be more proactive in a variety of arenas of life.
One of the special features of this collection of life quotes is that they are offered within a unique context. This inspiring Ebook highlights potent areas for personal growth and self-improvement. Each of the sections of the book is introduced with insights related to stepping out-of-the-mind. These help us to lead an increasingly proactive life.
What's Inside This Quotations Ebook...
---
This insightful companion for life includes:

* Funny words of wisdom section.

* 1,000+ inspirational quotations for life, thoughtfully categorized to help you find exactly the inspiration you need.

* Insightful and thought provoking introduction to each section that helps set the stage for the inspiration that follows.
* Clickable table of contents for easy reference.
* 185 pages, in clean PDF format (excellent for printing).
47 Categories Of Self-Development

---
The 1,000+ quotations on life are organized into the following categories of self-improvement, motivation and personal growth. These categories are all highly relevant to living the proactive life:
Funny words of wisdom
Negativity
Friendship
Letting go
Life
Determination
Achievement
Adversity
Procrastination (Funny)
Purpose
Action
Success
Truth
Mind
Fear
Initiative
Happiness
Character
Trust
Procrastination
Excellence
Forgiveness
Thought Provoking
Confidence
Diligence
Courage
Gratitude
Motivation
Integrity
Learning
Thinking
Vision
Freedom
Reality
Habits
Discipline
Belief
Persistence
Zen
Confusion
Relationships and marriage
Self Improvement
Positive attitude
Hard Work
Service
Experience
When in need of a fresh perspective, to help take charge and inspire your life, simply refer to the category in the book that fits your immediate needs. 1,000 Quotes for Stepping Out-of-the-Mind contains more than enough wisdom and insight to open up new avenues of thought and action in your life.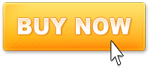 ...for only $5.99
[safe and secure online payment]
---

I am confident you will be delighted with your purchase of 1,000 Quotes for Stepping Out-of-the-Mind. Nevertheless, if for any reason you are not satisfied with your purchase, please contact me within 30 days and I will refund your money in full, no questions asked.
---
Any questions or concerns?
If you are unsure regarding any aspect of the purchase and download process you will find guidance at our easy download page. For any trouble shooting visit our frequently asked questions page.
I wish you a pleasant and hassle-free experience with your purchase at Evolutionary Pathways.
---
Return to top of Quotations on Life
Return to Proactive Self Improvement and Motivation Homepage
Copyright© 2012, Evolutionary Pathways®. Inspirational Motivation and Self Improvement. All Rights Reserved.