Relaxation And Meditation
Music For Proactive Renewal
What does relaxation and meditation music have to do with leading a proactive life? Proactivity isn't only about taking action. Our ability to concentrate and relax is vital. Experiencing relaxed concentration on a regular basis eliminates stress and frees up energies we can use to better our lives in many ways.
Welcome to some of the best meditation and relaxation music you are likely to find on the web. Welcome to the science and art of body-mind acoustics...
Each of the meditative relaxation downloads below comes with a substantial, free preview track for your listening pleasure. Experience how this calming music is so relaxing and soothing, yet inspiring and uplifting at the same time. Get ready in a minute or two to kick-back, relax and be taken right out-of-the-mind!

Body-Mind Acoustics
---
"Psychoacoustics is the scientific study of sound perception. More specifically, it is the branch of science studying the psychological and physiological responses associated with sound."
~Wikipedia
The meditation and relaxation music downloads below aren't your ordinary, run-of-the-mill downloads for relaxation, meditation and hypnosis usually found on the internet. These downloads are professionally composed to affect very specific changes in both body and mind.
The person behind the relaxation and meditation music found here is more than just a gifted composer. He is a music alchemist with a real passion and love for creating music that changes and transforms those who listen to it. Each composition is designed to influence the body, mind and soul in a different way. They are all superb for allowing you to experience a real vacation from the anxieties of the everyday mind.
You can meet the composer here or just sit back, relax... and let the calming music take over from here...(simply click on the triangle under each graphic to listen to the music)...
Ascension
---
Ascension is one of the most relaxing and euphoric relaxation music recordings you will ever experience. This beautiful music accomplishes something rather rare in that it is both relaxing and inspiring at the same time. Ascension will uplift you to an elevated state of consciousness while simultaneously relaxing you to your core - perfect for meditation and an enlightened musical experience.

As this hour of music unfolds, Ascension never strays too far from the theme that you hear in the preview and contains no sudden musical events that could ever jolt you from a state of deep relaxation. This magical soundscape will captivate your awareness and sooth your mind without ever becoming a distraction. Go on, close your eyes and listen to the entire preview track sample and experience this euphoric relaxation music for yourself.

Duration: 62 minutes.
Delivery: Highest Quality MP3,
Instant Download.
Price: Just $9.95
---
Daydreams
---
Float away in a dreamlike state of peace and tranquillity. Daydreams has a wonderful, dreamy feeling to it that gradually lulls you into a state of deep relaxation. It is not particularly happy or sad, it is simply soothing...like a warm blanket.

This music has a way of sneaking up on you...one minute you are listening closely, and then the next minute you wake up and realize that you've been fast asleep for the last hour! This long-playing uninterrupted music is perfect for meditation, for curing insomnia or for any time you just want to drift away and relax.


Duration: 61 minutes; 20 seconds.
Delivery: Highest Quality MP3,
Instant Download.
Price: Just $9.95
---
Seven Sacred Centers
---
This collection of seven soothing tracks will awaken, purify and enliven the energy centers of your body, whilst relaxing you from head to toe. This beautiful music is wonderful for chakra meditations, but of course you can listen to it any time you feel the need to relax, open your heart and clear your mind.

1. Earth's Embrace. Tribal percussion, ethnic instruments and deep, warm tones are blended together in this soulful composition that is both grounding and soothing at the same time. This gentle music will activate your base chakra, while preparing the physical body for deep relaxation.
2. The Joy of Creation. As we move up from your base chakra, the music of the sacral chakra becomes more emotional and more fluid. This music awakens and purifies your sacral chakra while engendering feelings of openness, warmth and connectedness towards others.
3. Shine. The music of the solar plexus chakra has a brightness to it that invokes images of sunshine and inner radiance. You will notice that the music is very calm, but it is also very "alive" and energizing. This empowering composition is wonderful for awakening and cleansing your solar plexus chakra.

4. Divine Love. I like to think that this heart chakra meditation music speaks for itself. This is music of love and compassion, pure and simple. Enjoy the preview, and feel it!

5. The Free Air. Visualize yourself drifting across a clear blue sky, floating like a cloud on the breeze. You are breathing cool, sparkling air deep into your lungs. These are the images that come into my mind when I listen to this throat chakra music. Openness, freedom of self expression and lightness of being are encouraged by this tranquil music.

6. Deepest Mind. This mystical soundscape does not adhere to any of the "rules" that might govern traditional music composition. Intentionally unstructured – this dreamy, meditative chakra opening music will free you to explore your imagination, your intuition and the deeper aspects of your mind.

7. The Ascension. Heavenly and sweet, the music of the crown chakra opens one up to the timeless, limitless nature of pure awareness. As the music unfolds, melodic bells gradually give way to a wash of celestial choirs and shimmering chimes that will uplift and inspire you to an elevated state of consciousness.

Duration: 60 minutes; 23 seconds.
Delivery: Highest Quality MP3,
Instant Download.
Price: Just $9.95

---
Heavens Gate
---
So beautiful and inspiring...Heaven's Gate will open your heart and fill you with a sense of serenity and spirit. This gentle music is very calming, but it also has moments of great emotional depth and has been known to bring a tear to the eye of some listeners. Seriously heart-warming indeed!


Duration: 30 minutes; 55 seconds.
Delivery: Highest Quality MP3,
Instant Download.
Price: Just $8.95
---
Om Mantra
---
The vibration produced by the sound of Om chanting is said to correspond with the original vibration that first arose at the time of creation. It is an auspicious mantra that has been used for deep meditation throughout the ages.

This sublime OM Mantra recording lasts for a full hour and will allow you to really absorb yourself in the mystical sound of Om chanting. It's a wonderful way to experience a deep state of meditation.



Duration: 60 minutes.
Delivery: Highest Quality MP3,
Instant Download.
Price: Just $9.95
---
Untold Depths
---
Like the nature of mind itself, Untold Depths is without borders, without defined structure, without limitation. This soothing, imaginative soundscape provides just enough stimulation to absorb your attention and draw you into a deeply relaxed state, but not so much stimulation that it ever becomes distracting. In this way, Untold Depths will be deeply satisfying to anyone who wishes to enjoy a truly deep meditative journey.

As this hour of continuous music unfolds, Untold Depths will wash away all your thoughts and lead you into a state of mind that feels incredibly spacious and still. This music is perfect for enhancing meditation and for encourgaging a restless mind to let go and relax at last. Listen quietly with headphones for a transcendent experience.

Duration: 60 minutes.
Delivery: Highest Quality MP3,
Instant Download.
Price: Just $9.95
---
Like what you've been reading so far? You can download the best of the best here...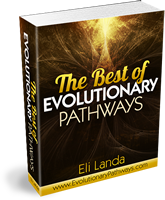 Click image for details
---
For more relaxation and meditation music click here.
---
Would You Like To Use This Music In An Audio Production Of Your Own Making?
---
No problem! This requires the purchase of a royalty free, commercial use licence. See royalty free music for further details.
---
Easy Download Guide
---
Have any questions about how the purchasing and downloading process works? No problem. Please check out Evolutionary Pathways easy download guide. It walks you step-by-step through the process which takes less than a minute. If you have any other questions you may very well find your answer at our frequently asked questions page.
---
Return to top of Relaxation and Meditation Music Downloads
Return to Inspired Self Improvement and Motivation Homepage
---
Copyright© 2012, Evolutionary Pathways®. Proactivity, Motivation and Self Improvement. All Rights Reserved.
Please review our privacy policy, legal disclaimer and affiliate disclosure