Inspiration Matters -
So Do Keep In Touch!
'Inspiration Matters' - Evolutionary Pathways' self improvement ezine - will keep you updated with the latest inspiration and proactive news from this self-help website. Our self improvement newsletter is also where we announce periodic promotions and special offers, so stay tuned! Would love to have you on board.


'Inspiration Matters' -
Self Improvement Ezine
---
Evolutionary pathways and this self-help website are constantly evolving. Signing up for our self improvement newsletter allows you to stay up-to-date with the latest articles, thoughts, recommended resources and services offered on the site.
Signing-up for Inspiration Matters is also a great way to learn more about what is already available on the site, but is perhaps not obvious at first sight.
There will be many areas on this site, for example, where you are able to contribute your own inspiring thoughts and insights - on proactivity or any other topic related to personal growth, self improvement and motivation. Inspirational stories are powerful. You may be surprised by how many people are touched by what you have to share.
Your email address is safe with us, and will only be used to send you this publication. I look forward to connecting and inspiring each other as we each walk our own unique evolutionary pathways. Welcome!
---
Like what you've been reading so far? You can download the best of it here...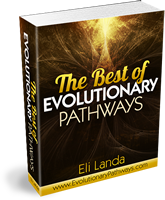 Click image for details
---
Return to top of Inspiration Matters Self Improvement Ezine
Return to Inspired Self Improvement and Motivation Homepage
---
Copyright© 2012, Evolutionary Pathways®. Proactivity, Motivation and Self Improvement. All Rights Reserved.
Please review our privacy policy, legal disclaimer and affiliate disclosure